Ethiopian Prime Minister Abiy Visited Lemi 10,000t/d Cement Production Line Project Undertaken by Sinoma (Suzhou)
On April 29, Ethiopia Prime Minister Abiy accompanied by former Prime Minister Hailemariam, minister of industry, mining minister and other senior government officials visited Lemi 10,000t/d Cement Production Line EPC project contracted by Sinoma (Suzhou) Construction Co., Ltd. Dr. Buzuayehu Tadele, Board Chairman of East Africa Holding S.C., Wang Fayin, President of West International Holding Limited, Chu Yufeng, CFO and Vice President of Western Cement, Cheng Jin, General Manager of Sinoma International Ethiopian Branch and Project Manager of Lemi Project, and staff of Sinoma Project Management Department extended warm welcome to the visit.
At the construction site, Prime Minister Abiy listened to the report of the Chinese and Ethiopian sides on the overall situation of the project. While listening to the introduction, he frequently clapped his hands and praised the progress of the construction and the work enthusiasm of the project staff.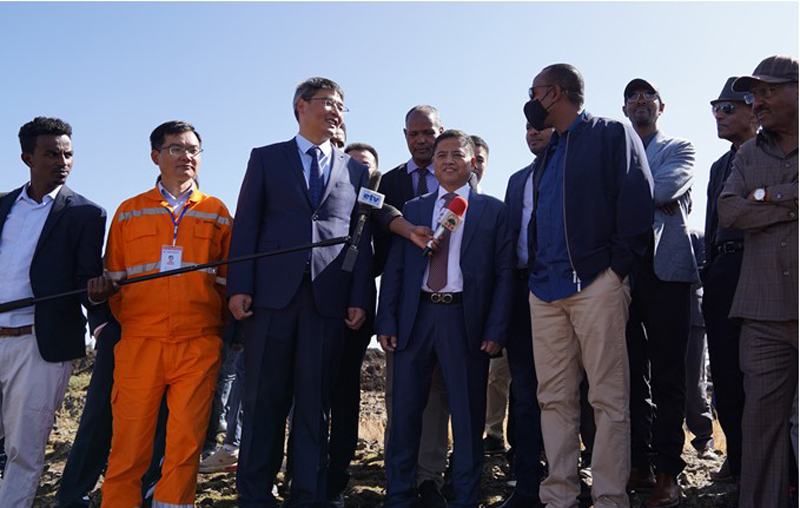 Prime Minister Abiy delivered an important speech after the visit. He believes that Lemi 10,000t/d Cement Production Line is a key national project, and its construction and future production will be of great significance to solve the shortage of cement capacity. He appreciates the great support made by Sinoma (Suzhou) for the project progress, and hopes that the company would continue to carry out extensive and in-depth business in Ethiopia, assist in infrastructure construction and exploitation of mineral resources, and make greater contributions to Ethiopia's economic development.
Prime Minister Abiy then expressed the following specific requirements for the project construction. Firstly, make the Lemi project become a large and significant project in Ethiopia. Now the current plant capacity and scale can meet the requirements of the government. Secondly, the full attention must be paid to the construction quality of the project to ensure compliance to national standard. Thirdly, cement is needed for national development and the construction needs to be accelerated to complete the project within the construction period. Finally, he promises that government departments at all levels will strongly support and help the project to be completed as soon as possible and work together for the prosperity of Ethiopia.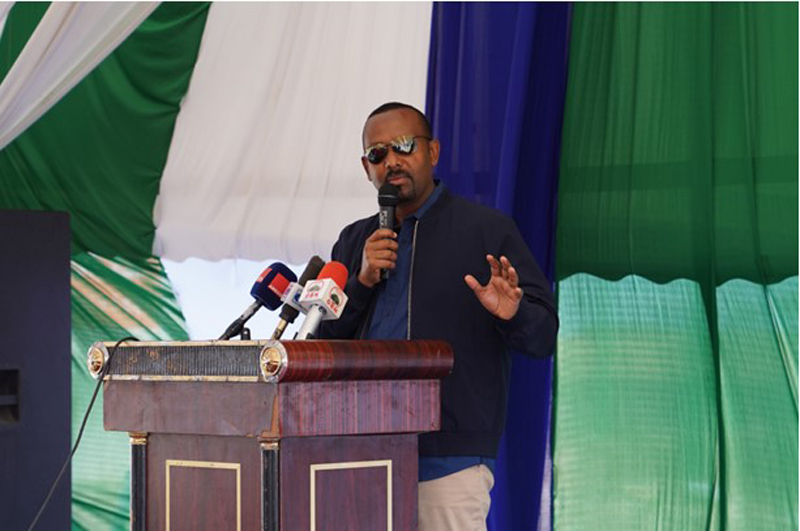 During Prime Minister Abiy's visit, the project department fully demonstrated the strength and image of Sinoma (Suzhou), consolidated the good reputation established by the company in Ethiopia, and laid a solid foundation for the company's business expansion in Ethiopia. On behalf of the project department, Cheng Jin said that under the full support of the government and investors, we will strictly comply with the requirement of quality and schedule and make every effort to promote the efficient and safe implementation of the Lemi 10,000t/d cement production line EPC project.